This article details how to defrost your Hitachi refrigerator and also defrost different parts…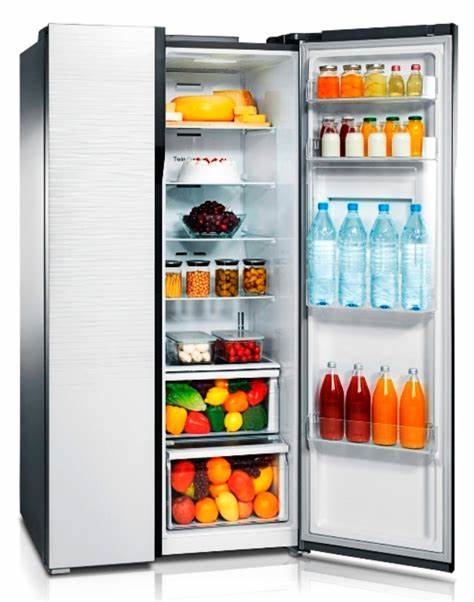 How to Defrost Hitachi Refrigerator
To defrost a Hitachi refrigerator, press the Defrost Mode key for about 3 seconds. This will take the refrigerator into the defrost mode.
Note that the unit comes with automatic defrosting when you buy it. This takes care of defrosting the unit at least once a day.
Where Is the Defrost Sensor on a Hitachi Refrigerator?
Find the defrost sensor of a Hitachi refrigerator behind the back panel of the freezer. If your model has the freezer on top of the fridge, then the thermostat will be under the floor panel of the refrigerator.
Prices pulled from Amazon Product Advertising API on:
Product prices and availability are accurate as of the date/time indicated and are subject to change. Any price and availability information displayed on [relevant Amazon Site(s), as applicable] at the time of purchase will apply to the purchase of this product.
How to Solve the Defrost Problem in a Hitachi Refrigerator
To solve a defrost problem in this unit, you have to find out what is causing the problem. And to do that, check the following:
1. Defrost Timer
Check the defrost timer. If it stuck or frozen over, then it could be the problem. If it has stopped working completely, then it is causing the defrost problem.
A defrost timer that is stuck at the defrost point means the refrigerator will not cool. This is because the ice will keep melting. If it stuck at the cooling point, then the unit will not have the opportunity to defrost. Frost will cover the evaporator coils and air won't flow well.
Thaw the timer if it is frozen over. Or you can change it completely if it is broken.
2. Thermostat
Another possible cause of a defrost problem is a faulty thermostat. Because it regulates the internal temperature of a refrigerator, a faulty thermostat will affect the defrost cycle of a unit.
Use a multimeter to check for continuity in the thermostat. If there is no continuity, then replace it.
3. Defrost Heater
Yet another cause of a defrost problem is a bad defrost heater. The heater melts the ice that collects over the evaporator coils. If it is broken, the coils will be frozen over, causing a reduction in air flow within the refrigerator.
It is best to call a professional repairer to check the defrost heater for faults.
Check out this video for steps to solve a defrost problem…