Do you have a a task you'd like to complete on your Samsung refrigerator and don't know how to go about it? Do have a Samsung refrigerator question? Do you have a problem with your Samsung refrigerator, freezer, ice maker, dispenser or wine cooler? This is the page were you'll get the right article. Just go to the right section.
Samsung Refrigerator Problems — Proven Solutions
If it is a Samsung refrigerator problem, we likely have an article that deals with the solution. If you have such a problem, just check all the articles in this section and you're sure to find one that provides detailed instructions on how to deal with it.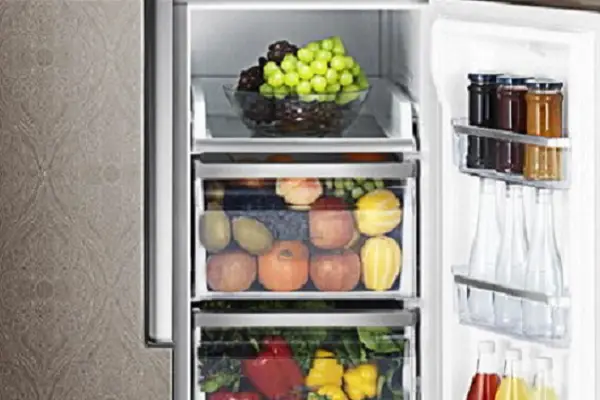 If you need to reset your Samsung refrigerator, this article will walk you through the various situations.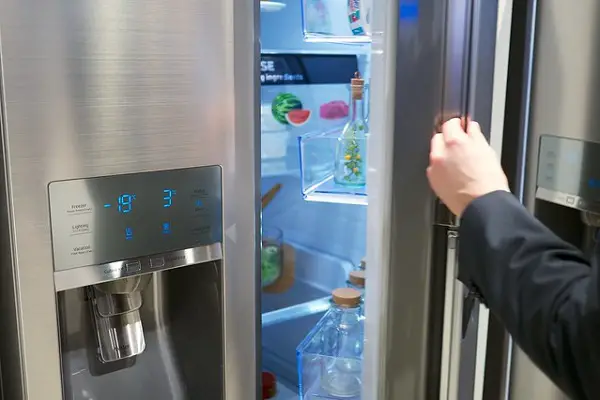 Isn't defrosting your Samsung refrigerator just about turning off your refrigerator and, perhaps, leaving it open? Well, this article shows you much more.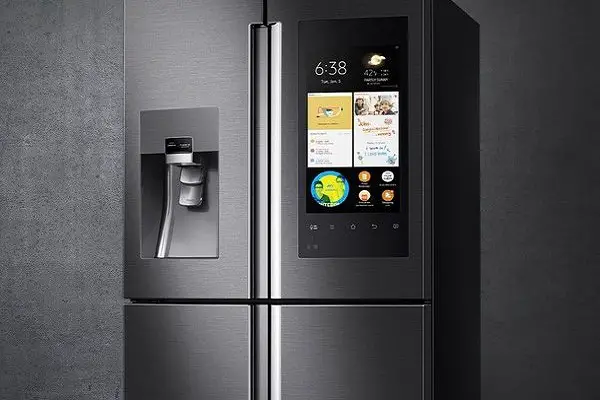 While you want your Samsung refrigerator cool or cold, you certainly don't want the wrong compartments freezing up. This article shows you how to solve this situation if you encounter it
Check out all our articles that provide solutions to Samsung refrigerator problems…
How to Reset the Filter Light on Your Samsung Refrigerator

How To Reset Your Samsung Refrigerator [Detailed Guide]

How To Remove Samsung Refrigerator Doors [Detailed Guide]

How To Change The Water Filter On Your Samsung Refrigerator

How to Defrost Samsung Refrigerator [Detailed Guide]

How to Fix Samsung Refrigerator That is Not Cooling — Detailed Guide

Samsung Refrigerator Freezing Up [How to Fix]

Samsung Refrigerator Error [How to Fix]

Samsung Refrigerator Dispenser Problems [Solved]

Samsung Fridge Freezing Food [How to Fix]

Samsung Refrigerator Buzzing [How to Fix]

Samsung Refrigerator Compressor Not Running [How to Fix]

Samsung Refrigerator Won't Fit through Door [Simple Solution]

Samsung Refrigerator Hot Between Doors [How to Fix]

Samsung Refrigerator Noise [How to Fix]

Samsung Refrigerator Doors [Issues and Fixes]

Samsung Refrigerator Leaking Water into Drawer [Quick Fix]

Fan Noise on a Samsung Refrigerator [How to Fix]

Samsung Refrigerator Water Under Drawer [Quick Fix]

Samsung Refrigerator Flashing [How to Fix]

Samsung Refrigerator Leaking at Water Filter [How to Fix]

Samsung Fridge Not Working [How to Fix]

Samsung Refrigerator Frosting Up [Quick Fix]

Why Your Samsung Fridge Is Heating Up [Quick Guide]

Samsung Refrigerator Beeping [How to Fix]

Samsung Refrigerator Humming [How to Fix]

Samsung Refrigerator Leaking [Solution]

How to Make Fast Ice in a Samsung Refrigerator [Quick Guide]

Samsung Refrigerator Ice Buildup [How to Fix]

Samsung Refrigerator Not Making Ice [How to Fix]

No Ice in Samsung Refrigerator [How to Fix]

Samsung Refrigerator Not Getting Cold [How to Fix]

Known Issues with Samsung Refrigerators [How to Fix]

Samsung Refrigerator Overheating [How to Fix]

Samsung Fridge Water Tastes… [How to Fix]

Samsung Refrigerator Smells…[How to Fix]

Samsung Refrigerator Too Warm [How to Fix]

Samsung Refrigerator Problems [How to Fix]

Samsung Refrigerator Freezing Everything [How to Fix]

Samsung Refrigerator Sounds Like…[How to Fix]

Samsung Refrigerator Blinking [How to Fix]

Samsung Refrigerator Troubleshooting [Quick Guide]

Samsung Refrigerator Will Not Drain [How to Fix]

Water Not Coming through Samsung Fridge [How to Fix]
Samsung Freezer Problems [Proven Solutions]
This section is devoted to Samsung freezer problems only. So check through to see the article that provides the solution you are looking for…
Samsung Ice Maker Problems [Proven Solutions]
Whether it's a standalone Samsung ice maker or the one that comes with your refrigerator, you'll find solutions to any problems you encounter with you
Samsung Smart Refrigerators [How To, Problems & Proven Solutions]
With advent of smart appliances, you're likely to encounter problems or need to learn to do things that are NOT typically associated with refrigerators. This section has all our articles that provide solutions to specific problems that are peculiar to Samsung smart refrigerators…
Samsung Refrigerators [How To…]
How do you do that on a Samsung refrigerator? Well, just go through the articles below and you'll find one that fits the bill…