A Samsung ice maker arm can develop issues, especially with constant use. If you are looking for how to fix the issues, this article is for you.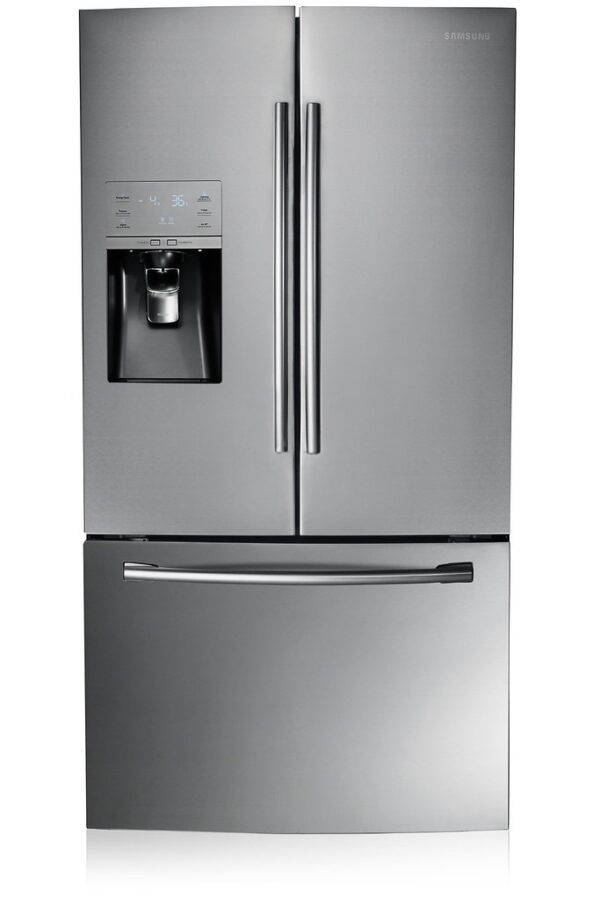 Samsung Ice Maker Arm Stays Up – How to Fix
If the arm of a Samsung ice maker stays up in the off position and won't go down, replace the ice maker assembly. The fault is probably because there are gears broken in the ice maker head and you can't replace the gears.
These gears could have been broken because of pieces of ice stuck in the fingers of the ejector and over time, put the gears out of order.
Samsung usually recommends that as the ice maker is replaced, the main control board of the refrigerator be replaced as well. This is because the board and the ice maker use low voltage signals to work together in producing ice. So if the ice maker is bad, it could mean the board needs a replacement. But this is not completely necessary.
You can also check to see if there is ice holding the arm up. If there is, melt the ice by turning the ice maker off and leaving the door open. The ice will melt after some time. Alternatively, you can use a blow dryer but it is not a recommended method.
Buy this ice maker on Amazon
Should a Samsung Ice Maker Arm Be Up or Down?
The position of the ice maker arm on a Samsung ice maker depends on what the ice maker is doing. If the ice maker is making ice, it should be on so the arm should be in the down position.
And if the ice maker just finished making ice and has dumped the ice into the ice bin, the arm should be up in the off position.
This process is automatic so the arm should not be tampered with manually. That is unless there is a fault that needs to be fixed.
Therefore, if you have to manually take the arm up or down, it means that the ice maker is defective and needs to be replaced.
Remember to buy a replacement part using the model number of the Samsung refrigerator. This way, you buy the part compatible with the unit.
Important Note
Unplug the refrigerator if you have issues with the arm of the ice maker and need to replace the ice maker. Don't leave it running as it could cause electric shock or damage the unit.
If you find that you cannot fix the issue with the ice maker arm, contact Samsung for assistance. Otherwise, chat with any of our technicians who can offer expert advice on what to do.
Check out these other articles…