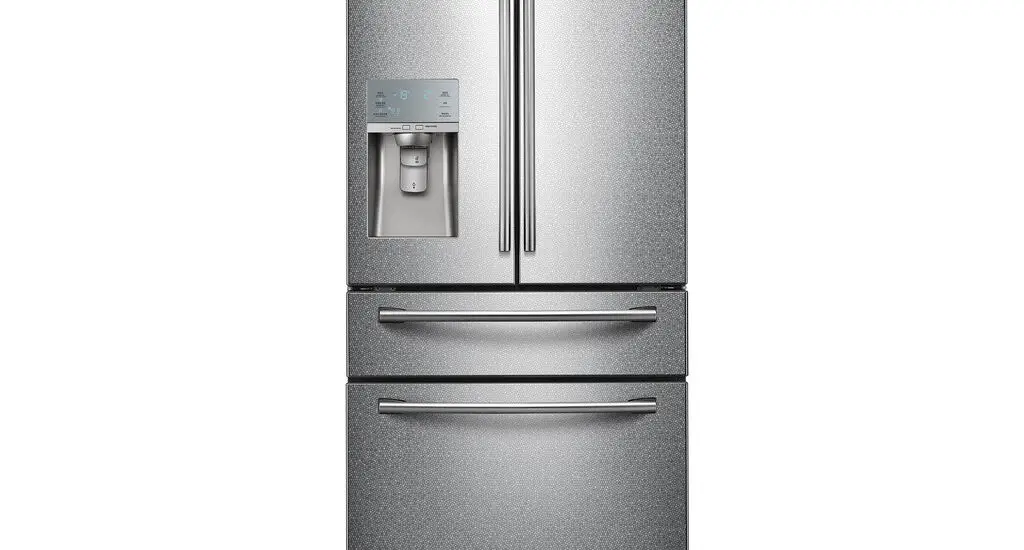 Samsung Refrigerator Ice Maker Keeps Freezing Up – Solutions
1. Check the Ice Compartment
2. Check the Ice Bucket Gasket
3. Check the Ice Chute Flap
4. Check the Temperature
5. Check the Location
6. Check the Water Line
7. Check the Water Inlet Valve
Buy this ice maker on Amazon
Why Does My Samsung Ice Maker Keep Freezing Up?
Several issues in your refrigerator cause the ice maker to freeze up all the time. It is one thing to know how to solve the problem but an entirely different thing to know how to prevent it in the future. Otherwise, the ice maker will freeze up again.
The first thing to check is how low the temperature setting is. Typically, it should be between 0 and 5 degrees Fahrenheit for the ice maker to work. However, if it is lower than 0 degrees, the ice maker may constantly run and freeze over time.
This is especially true if the condenser coils are dirty. Dirty coils compromise the refrigerator's cooling capacity, causing the compressor and fans to run constantly. Over time, the freezer becomes too cold and freezes everything, including the ice maker. Clean the coils once or twice a year to improve the refrigerator's cooling capacity.
You may also want to check for cracks or gaps in the ice maker compartment. Poor usage can cause cracks to appear in the compartment. That makes it easy for warm, moisture-laden air to enter the cold compartment ad condense, forming ice in no time. The same applies if the ice chute flap or door does not create a tight seal.
Check the ice bucket while inspecting the ice compartment. The ice bucket may also have cracks that let warm air into the compartment. If that is the case, you must replace the ice bucket to avoid damaging the ice maker due to excessive freezing.
However, if everything is in good working condition, check the water line. A frozen water line restricts the flow of water. As a result, the ice maker does not have water supply, and while it continues trying to produce ice, it freezes. This is because of the cold air demand it puts on the freezer. You may notice that everything in the freezer quickly freezes if the ice maker runs without water.
Contact the Samsung Service Center for further assistane if troubleshooting and repairing faulty parts do not solve the ice maker freezing problem.
Samsung Freezer Overfreezing – Quick Fix
1. Close the Door Properly
2. Cover the Ice Route Flap Properly
3. Ensure Proper Ventilation
4. Reset the Temperature
5. Clean the Condenser Coils
6. Align the Door Hinges Properly
7. Unclog the Defrost Drain
Samsung Refrigerator Overfreezing – What to Do
1. Check the Temperature
2. Check the Power Cool Feature
3. Check the Door Seal
Prices pulled from the Amazon Product Advertising API on:
Product prices and availability are accurate as of the date/time indicated and are subject to change. Any price and availability information displayed on [relevant Amazon Site(s), as applicable] at the time of purchase will apply to the purchase of this product.
4. Check the Location
5. Check the Vents
Additional Things to Check
Recap