With the many things that can be done with smart fridges, uploading media is just the beginning. But let us look at how to add photos to a Samsung fridge.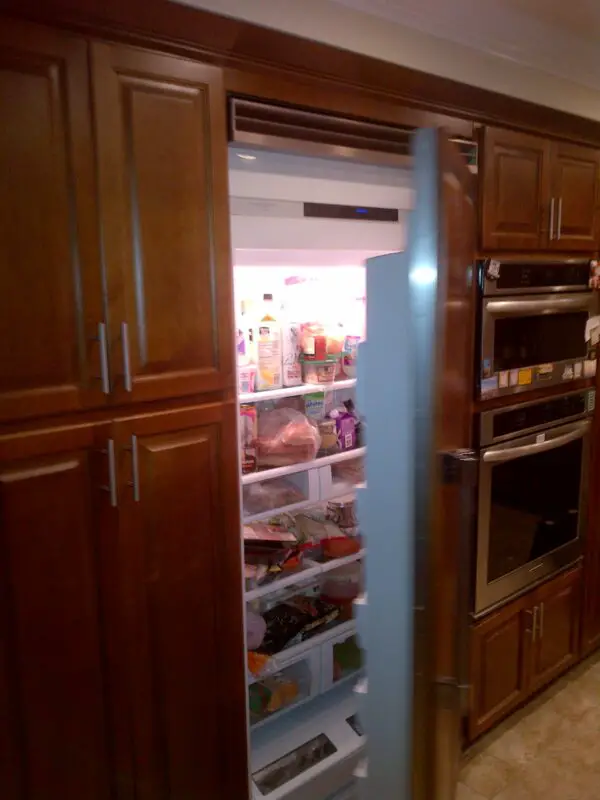 How to Upload Photos to a Samsung Fridge
To upload photos to a Samsung fridge, do the following:
Step 1
Ensure that the Family Hub app is downloaded and installed on your smartphone. If it is already downloaded and installed, update it to the latest version.
Step 2
When the app is downloaded and ready to be used, open it on your phone and tap All. When the options appear, tap Upload Photos.
Step 3
You will get the option of uploading videos or photos. Choose photos and select the photos you want to upload.
Step 4
When you have selected the photos, look at the upper right side of the screen and you will see Upload. Tap it. The photos you selected will be added to the Samsung fridge Family Hub automatically.
To be sure the photos uploaded successfully, go to the Hub, tap Apps, go to Gallery and tap it. Then, go to the Downloads folder in the Gallery and open it to view all the photos.
Important Note
Uploading videos and photos at the same time is not possible. If you want to upload videos and photos to the Family Hub of your Samsung fridge, upload all the photos first before uploading the videos or upload the videos before the photos.
It is also important to note that there is a limited number of photos the Hub can take. So select the right ones to upload so that you don't waste space on the Hub.
For this process, you need the fridge to remain connected to electric power. So don't unplug it from the wall outlet. However, you have to be careful with the upload process, even though it is straightforward.
Check out these other articles…
Need expert help? Click here to use the chat box on this page to speak with a verified appliance technician right away. No need for expensive in-home service calls. No appointments. No waiting.