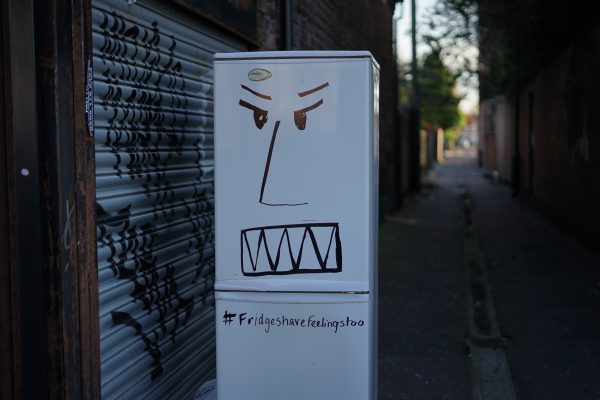 Refrigerators are essential home appliances for preserving foods and other items. And as with every electrical appliance, refrigerators may stop working after a while for different reasons. So, what should you do when a refrigerator stops working?"
Depending on the size and complexity of your refrigerator, figuring out what to do when your refrigerator stops working may be easy peasy lemon squeezy, or pretty confusing.
However, there are basic troubleshooting tips that are likely to help you deal with why your refrigerator may have stopped working. These tips apply to most refrigerator types including mini-fridges, compact refrigerators, and large refrigerators.
In the end, you may be able to get the refrigerator to work without doing so much or spending so much money.
What Makes a Refrigerator Stop Working?
There are different components of your refrigerator that contribute to the overall function and cooling efficiency of your fridge. Moreover, each of these components has its own function.
The thermostat, for instance, helps you regulate the internal temperature of the refrigerator, while in-built heaters are useful where automatic defrosting is concerned.
For starters, a refrigerator will stop working when one or more of the components that make up the unit gets damaged.
Furthermore, damage to these components may be as a result of overuse, lack of service, and poor maintenance.
In some cases, it may be due to dirt on the condenser, faulty motors, insufficient current, defective circuit breaker, and coolant shortage.
While we are almost certain that you are a novice with fridge repairs (or you won't be here *winks*), the following tips will help you answer the question 'What should you do when a refrigerator stops working?'
But before then, just in case the major issue with your refrigerator is that the freezer section isn't cooling well enough, then you may find the video below useful. It offers expert tips on how to fix a refrigerator freezer that is not cold enough.
What Should You Do When A Refrigerator Stops Working? – If the Light Goes Off
Check Your Circuit Breaker
It is not on every occasion that your refrigerator stops working that something is actually wrong with it.
In some cases, it may just be that the circuit breaker in your kitchen or home isn't functioning properly. For instance, overloading items on a weak circuit can cause the fuse to trip.
So, you may want to check the circuit breaker.
If you discover that it has gone off then you can flip the breaker back on.
Trust that provided there's no issue with the refrigerator itself, turning your circuit breaking on will get your fridge to work again.
Check the Outlet
The problem may be with the power source.
So, you may want to check the socket that the refrigerator is connected to first. It may have gone bad without your notice.
What to do? Unplug your refrigerator from the source and connect a lamp to the outlet to see if the lamp will come on.
If the lamp comes on, then you can conclude that the issue is with your refrigerator. But, If it doesn't, then you can plug your refrigerator to another outlet to confirm whether or not the problem is with the socket.
Check the Power Cord
Before checking your power cord, unplug your fridge to avoid electrocution.
If the power cord is damaged, you can call a professional to have it replaced.
Alternatively, you may want to contact the manufacturer or designated retailer to get the right replacement for the cord.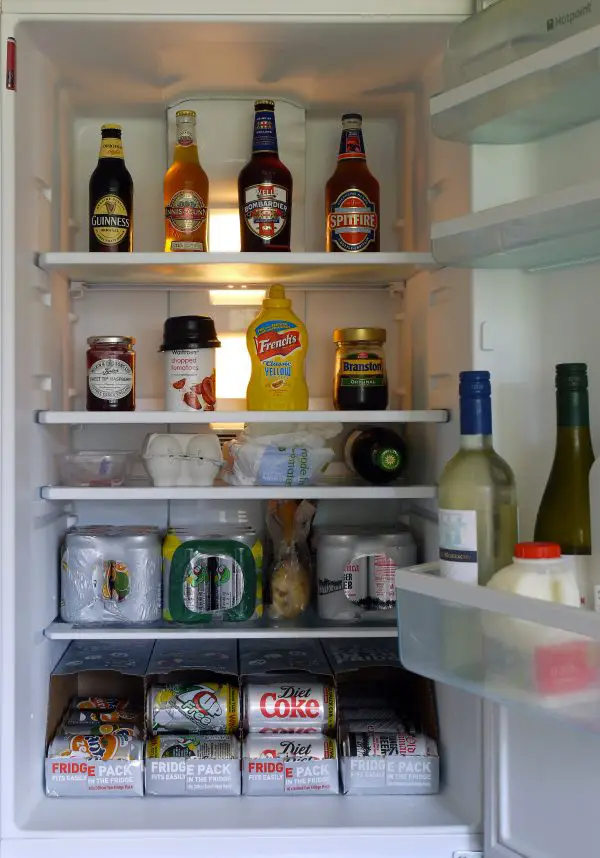 What Should You Do When A Refrigerator Stops Working? – If the Light Is Still On
Test the Compressor
This is a very simple test actually.
You only need to unplug your fridge for about two hours and then plug it back in.
If it comes on, then it is very likely that the reason your refrigerator stopped working was that the compressor was overheating,
Ensure there's Airflow
Compressor overheating is usually as a result of a lack of ample clearance around the unit for proper ventilation.
So, your refrigerator may have shut down due to overheating.
To avoid this, ensure that there's at least 3 inches of space behind the refrigerator and 1 inch on top to prevent the coils from getting too hot and further prevent the compressor from overheating.
Turn Down the Adjustable Thermostat
If the light is still on and your refrigerator is not getting cold, then you can turn your thermostat all the way down to see if it kicks in.
But just so you know, this isn't a very good way to find out if your refrigerator still works because some refrigerators get cool from the freezer vents. Nevertheless, it is worth the try.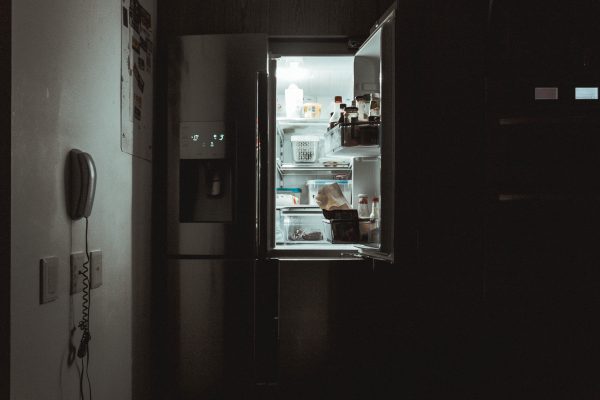 What Should You Do When A Refrigerator Stops Working? – Important Steps
Turn It Off
For safety reasons, the first thing you should do before examining your refrigerator is to turn it off. Disconnecting your refrigerator from the power source prevents current from flowing through.
Doing this will eliminate the risk of getting electrocuted while checking the fridge.
Transfer Perishables
You don't know how long your fridge is going to be without working properly as it should. If it was working before it went off, you can keep your perishables in the fridge for a few hours while you prepare an alternative medium of cold storage.
You may also want to consider packing an ice cooler with ice and transferring the contents of your fridge into it. However, it is more advisable to move them to a freezer or another fridge if diagnostics and repair will take a while.
Storing your foods in another unit for a while would preserve your items much longer than leaving them in a refrigerator that has stopped working.
As you may already know, there's a temperature zone that cold storage for food items mustn't exceed for them to be safe for consumption.
Poultry, for instance, has a time and temperature limit for it to be considered good.
Curious? Find out what we discovered on how long chicken is good for in a refrigerator.

Click here to check out this chest freezer on Amazon
Do a Bulb and Motor Check
Sometimes, checking the light bulb or the motor may get you closer to fixing the problem than anything else.
It may be that the bulb burned out or that the motor got damaged.
You can tell if the issue is with the motor if there's (unusually) no sound coming from it.
If it's a damaged bulb, you can get a bulb and fix the problem yourself by getting a replacement from an online store. You may also choose to have it ordered directly from the manufacturer.
Do a Plug and Fuse Check
If the problem is from the motor, check the refrigerator plug. Sometimes the plug disconnects and causes the fridge to turn off temporarily.
All you need to do is remove the plug and place it back into the socket, then check if the motor starts working.
If it isn't, take a look at the fuse. It may have tripped off as a result of overload. Otherwise, you may need an expert diagnosis.
Call a Professional
After examining your refrigerator and you're sure the matter is out of your hands, you can handover the troubleshooting exercise to an expert.
Most refrigerator brands offer repair services. So, you can get in touch with their experts to help with your fridge.
Although there would be extra costs for hiring them, you would be glad you did.
What's more? You may be able to get your refrigerator back on that same day if you reach them early enough.
Repair or Replace
When your refrigerator stops functioning, you can't make a personal decision to either repair or replace your refrigerator until you've called a professional.
Sometimes, the problem with your refrigerator can be fixed easily. Other times you may be looking at a lot of money going into refrigerator repairs.
Whatever the situation may be, the qualified service-man would be the one to tell you what's best. It is up to you to weigh the cost of both options and pick which one suits you better.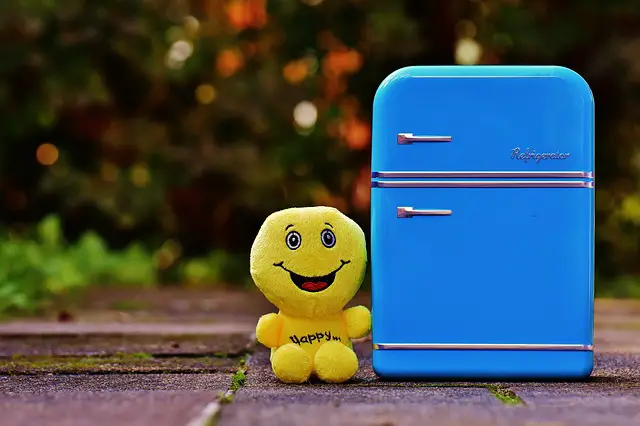 Check out these other in-depth articles/reviews…
What Should You Do When A Refrigerator Stops Working? A Quick Recap!
Here are key takeaways from our well-researched answers to the question 'what should you do when a refrigerator stops working?':
If your fridge stops working, it is advisable to turn it off first especially if the light goes off too. If the light is on, it means the refrigerator is still drawing power.
In that case, you can adjust the thermostat to see if the temperature kicks or adjust the position of the refrigerator.
Meanwhile, remember that a professional is just a call away. If you can't get it fixed, make that call.
And whatever you do, open the fridge less frequently to keep the cold in if you don't have an alternative unit to move your food items into.
Wait a second! Is it that your refrigerator is not cooling at all? This short video below offers refrigerator repair tips for a fridge that is not cooling. It will be useful to you.