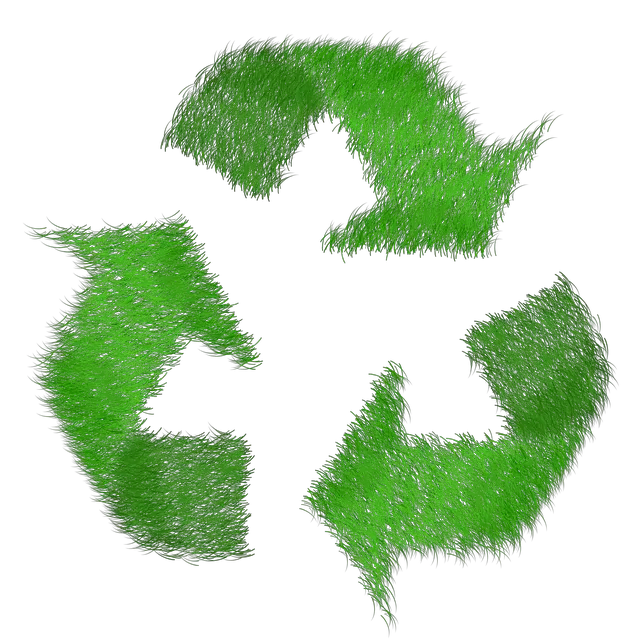 To recycle your refrigerator, you have to remove the refrigerant and place it in a tank. You can also sell the refrigerant to people who repair appliances like air conditioners and refrigerators.
In almost every home, there is at least one refrigerator. When this refrigerator gets damaged, what do you do? Federal rules and regulations tell us that refrigerators have to be recycled, not improperly disposed of. You must have wondered the reason for this. Why can't you just throw the refrigerator into a dump site or even have it burned?
In this article, we would be looking at how to properly recycle your refrigerator. But before doing that, we would take a look at what refrigerators are made of and why they should be recycled.
So, let's dive in!
What Are Refrigerators Made Of?
Refrigerators are made of mainly metal and plastic. Before people had refrigerators, large blocks of ice were used to preserve food. In 1913, the first refrigerator was released. What could be in these appliances that make them dangerous when improperly disposed of?
Every material used to make refrigerators is highly recyclable. They include aluminum, copper, and steel. The refrigerator has a compressor that holds the refrigerant. Interestingly, the refrigerant keeps items cool by absorbing heat to release cool air as opposed to producing cool air from nothing.
If you have very old refrigerators in your house that still function, they may have small amounts of PCBs and mercury which is very hazardous to man. But, refrigerators containing these dangerous substances are not produced anymore.
In older refrigerators, you'll find refrigerants made with chlorofluorocarbons (CFCs). CFCs are very hazardous to the environment. They are a major cause of global warming. So, if you release this refrigerant without recycling it, you put the environment at risk.
In newer refrigerators, you will not find refrigerants made from ozone-depleting gases. But, the refrigerants still contain greenhouse gases.
Why Should You Recycle a Refrigerator?
Everyone knows the basic reason why you should recycle your refrigerator. This is to keep the environment safe. The more these dangerous gases are released into the atmosphere, the faster the ozone layer is destroyed. But these are not the only reasons why you should recycle your refrigerator. Below, we would take a look at some of them –
It complies with federal laws 
There are rules and laws of the state pertaining to the removal of your home appliances after use. Obeying these rules is important. As mentioned above, refrigerators contain oils and gases that are dangerous to you and everyone else. So, they have to be recovered safely.
You can receive government rebates
Isn't this so amazing? You can even get some money for doing the right thing. Rebate program varies among cities and states. So, there's no fixed amount you get for recycling your refrigerator properly. But, most of these plans offer between $20 and $50 for your old refrigerator. Why burn it when you can earn some cash on it?
Moreover, hauling away your old refrigerator is totally free! You don't have to spend a dime to recycle it.
You're saving the environment
Yes, your refrigerator contains gases and oils which are hazardous to the environment. But do you know there are countless recyclable materials in that appliance?
Old refrigerators contain up to 120 pounds of recyclable steel. These are components that can be reused to make new refrigerators. Manufacturers don't have to waste money to get recyclable steel for new refrigerators.
Do you know that the iron ore used to make steel is mined from the ground? After this mining, the iron is smelted in burning furnaces to remove impurities. So, you're saving everyone the hassle when you recycle your refrigerator.
There are so many other materials in your refrigerator which are useful to manufacturers. They include glass, copper, and plastic.
Check out this video from CNN Business on how to take your refrigerator apart for money!
When Should You Recycle Refrigerator?
Most people ask this question when they've had their refrigerators for a long time. When exactly is the right time to recycle the refrigerator?
If your refrigerator has stayed for a long time (over 10 years), but it is still working perfectly, you may want to get rid of it. But, the proper way to dispose of this refrigerator is not to recycle. You may have friends or relatives who need that refrigerator. If you don't, you can donate it to an organization. They'll be glad to have it and put it in good use.
You can also make money with this type of refrigerator. How do I mean?
List the refrigerator on a local sale site. You can sell it at a very affordable price and earn your cash.
That being said, if your refrigerator is broken or isn't working, then you should recycle it. Not all refrigerators have long durability. So, it may not even take up to 10 years for your refrigerator to break down completely. Whenever it does, it is time to recycle.
Below, we would be looking at steps you can follow to recycle your refrigerator.
Check out these other in-depth articles/reviews…
Ivation 8-Bottle Wine Cooler with Wooden Shelves — Extensive Review
Whynter 24-Bottle Dual Zone Wine Cooler — In-depth Review
Phiestina 33-Bottle Dual Zone Wine Cooler — In-depth Review
Avanti 12-Bottle Wine Cooler — Extensive Review
Frigidaire 8-Bottle Wine Cooler — Detailed Review
Costway 6-Bottle Wine Cooler Review — In-depth Review
How to Recycle a Refrigerator – Things You Will Need
An assistant
Appliance dolly
Screwdriver
Adjustable wrench
How to Recycle a Refrigerator – If You're Replacing it With a New One
If you're replacing your old refrigerator with a new one, it is not so difficult to recycle the refrigerator.
Before going through the process below, check if you qualify for rebate or removal through your local utility. If not, proceed to carry out the steps below.
Firstly, find a home appliance store that sells the type of refrigerator you want. Then, inquire if they have a fridge and freezer disposal program.
The fridge and freezer disposal program is responsible for taking your old refrigerator and recycling it for you.
Also, make inquiries about free removal before purchasing the refrigerator. So, you'll know if you're going to spend extra money to remove the refrigerator from your home.
Don't forget to ask questions about what they'll do with your refrigerator. Ensure it falls into the right hands.
You can also check out this video to learn how this mum converted her old refrigerator to a cabinet.
Daewoo 26-Cubic Foot French Door Bottom-Mount Refrigerator, Silver/Stainless Steel (Delivery and Installation)
Has a generous total capacity of 26 cubic foot with 18 cubic foot refrigeration capacity and 8-cubic foot freezer capacity.

Spacious enough to accommodate so much and includes a gallon storage bin and a full-width pantry drawer.

Its anti-fingerprint finish makes it easy to clean and prevents fingerprint smudges from sticking to it.

At check out, you get to enjoy the optional but free haul-away plan to dispose of your old refrigerator.

Comes with free delivery and hookup at no extra cost to you.
Prices pulled from the Amazon Product Advertising API on:
Product prices and availability are accurate as of the date/time indicated and are subject to change. Any price and availability information displayed on [relevant Amazon Site(s), as applicable] at the time of purchase will apply to the purchase of this product.
How to Recycle a Refrigerator – If You're Not Replacing it With a New One
Find a recycler
You can easily search for a recycler online. Also, you can contact the city or county agency responsible for waste collection in your area. Ask them if they also pick up items for recycling. Most of them have specific days when they collect items in bulk for recycling.
Prepare the refrigerator for recycling
You don't leave your refrigerator plugged in and expect the recyclers to do everything for you. You have to prepare the refrigerator for transport. How is this done?
You should have an assistant with you when preparing the fridge.
Firstly, your assistant should hold the door while you remove the bolts holding the door down to the metal bar. That bar connects the door to the body of the refrigerator.
Then, unscrew the screws at the bottom of the door with a screwdriver. Place the bolts and screws inside the vegetable crisper in your refrigerator.
Move it for pickup
With your appliance dolly, you and your assistant will be able to wheel out the refrigerator to the pickup spot. Properly secure your refrigerator on the dolly.
Lay the detached door on the floor beside the refrigerator.
All the shelves and drawers, including that containing the bolts and screws, should be removed from the refrigerator. Place them on the door. You'll recycle them too.
https://youtu.be/edUIs2-lCiU
Conclusion
Recycling your refrigerator is very important for your safety and that of the environment. Moreover, recycling the refrigerator doesn't take much from you, and you may even get some money from it.
If you're getting a new refrigerator, it can be easily taken away when your new fridge or freezer is delivered. If not, there are many agencies that will help you handle the recycling of your refrigerator.
So, don't leave that old refrigerator sitting in your house. Don't burn it either. If it still works, give it out. But if it doesn't, recycle!