Do you have a Kenwood fridge that you need to reset but do not know how to go about it? We have you covered. This article shows you how to reset a Kenwood fridge freezer and filter light after replacing the water filter.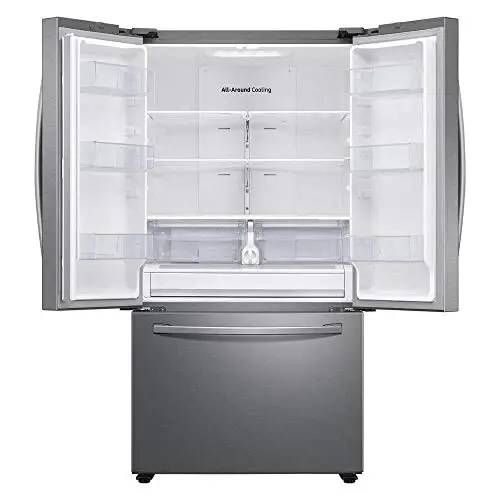 How to Reset a Kenwood Fridge Freezer
Step 1: Switch the fridge off at the power point and then unplug it from the power socket.
Step 2: Let the fridge stay inactive for a couple of minutes, 3-5 minutes preferably.
Step 3: Plug the fridge back into the power socket and turn the switch on.
Resetting the fridge is a common way of troubleshooting basic issues. Now you can do it easily.
How to Reset a Kenwood Fridge Freezer Filter
To reset your Kenwood water filter, locate the "reset filter" button on your control panel, and press it for some seconds. Some models do not have a "reset filter" button; to reset the filter, you must hold on to two buttons simultaneously. If your model does not have the "reset filter" button, check your manual to know which buttons will reset your filter indicator.
Click Here to Buy Yours Now!
You should reset the water filter light after changing the water filter. The following steps will show you how to reset your Kenwood fridge water filter.
Step 1: Unplug the appliance from the power socket.
Step 2: Disconnect the water supply to the fridge freezer
Step 3: Remove the filter cover.
Step 4: Turn the filter anticlockwise 90 degrees and pull it out.
Step 5: Get your new filter and insert it in the filter housing. Turn it clockwise 90 degrees and make sure it is secured firmly.
Step 6: Connect the water supply and turn the fridge back on. Flush the system by dispensing water from the water dispenser for a couple of minutes.
The same steps apply if you are looking for how to reset the filter on a Kenwood Waterpool fridge.
Check out this article for a detailed guide on how to change your Samsung fridge water filter
Prices pulled from the Amazon Product Advertising API on:
Product prices and availability are accurate as of the date/time indicated and are subject to change. Any price and availability information displayed on [relevant Amazon Site(s), as applicable] at the time of purchase will apply to the purchase of this product.
Check out this video for a visual representation of the above instructions.
Check out these guides on resetting other refrigerator brands…
How to Reset a Kenwood Fridge Freezer: FAQ
1. Where is the Filter Reset Button on a Kenwood Fridge Freezer
The filter reset button is located on the control panel of the fridge freezer.
Need expert help? Click here to use the chat box on this page to speak with a verified appliance technician right away. No need for expensive in-home service calls. No appointments. No waiting.