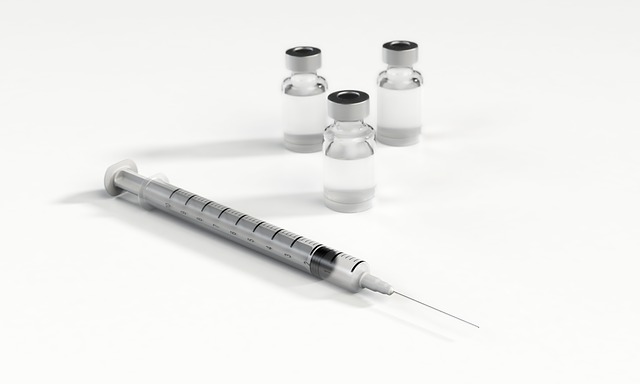 Vaccines play an important role in global health. Many vaccine-preventable diseases like measles, polio, etc., have been prevented in many countries and even eradicated in some others because vaccines have and/or are being administered in those countries. However, when it comes to vaccine storage, it doesn't matter if it is for a short term or long term, storage of vaccines has a huge impact on their quality and potency. This why it is important to know where vaccines that require refrigeration should be stored.
In this article, you will find answers to this question and even more.
So. Come with us and let's dig in.
Where Should Vaccines That Require Refrigeration Be Stored? – Why Vaccine Storage Matters
Before we delve into details of the "where", an understanding of the "why" is important.
The Potency of the Vaccine
Vaccines have strict temperature conditions in which they can be effective enough to protect the body from diseases. Exposure to extremes outside of this can destroy the vaccine components which will cause them to lose their potency.
Loss of potency will also mean losing money and effort, as the vaccines would have to be discarded.
Also, if they have been administered already, vaccination would have to be repeated all over again, and there goes the effort of the health personnel who administered the vaccines.
It also leads to a lack of trust and discomfort in the patient, as the vaccines won't work as expected and revaccination will need to be done.
Cold Chain Maintenance
The cold chain is simply the temperature-controlled chain of supply of vaccines as they move from the manufacturer to the end-user.
This chain covers long term and temporary storage, packaging, transport, delivery and final administration of the vaccines.
A break in this chain will result in the loss of quality and potency of the vaccines.
So, it is required that everyone involved must do his/her part to maintain the chain. Part of this will be knowing how and where to store the vaccines.
There are some vaccines that should be stored in the freezer while some require refrigeration. But the latter category remains our focus in this post.
Where Should Vaccines That Require Refrigeration Be Stored? – Things to Note
Type of Refrigerator to Store the Vaccine in
Refrigerators without freezer compartments are the gold standard for storing vaccines that require refrigeration.
This is to remove the risk of fluctuations in temperature across the two temperature zones in a fridge/freezer combo.
But, if all you have is a fridge/freezer combination, you can still find your way around ensuring that the vaccines are properly stored in it.
First, ensure that the unit has separate doors for each of the two sections. That is, the fridge should have its own door and the freezer should also have its own door.
Of course, it goes without saying that in such instances, you need to stick to the refrigerator compartment to store the vaccines.
Temperature Setting
The temperature setting in the refrigerator must be in line with the storage requirements of the vaccines.
This is usually between 2 to 8 degrees Celsius (35 to 46 degrees Fahrenheit).
However, specific storage temperatures are usually indicated on the vaccine. So, you want to be doubly sure about the right temperature to store your vaccines by checking their labels.
LogTag Vaccine Monitoring Kit with Fridge/Freezer Calibration
Docking station required for setup and download (Not Included).

Meets and exceeds all the CDC VFC requirements and can be configured through a free software to monitor a freezer of fridge

Has an alarm feature for when temperatures exceed pre-set temperature ranges

Batteries are replaceable

Comes with 2-year certification of calibration and a 2-year warranty on the device

Requires a docking station with USB cable for downloading data and setup(sold separately)
Prices pulled from the Amazon Product Advertising API on:
Product prices and availability are accurate as of the date/time indicated and are subject to change. Any price and availability information displayed on [relevant Amazon Site(s), as applicable] at the time of purchase will apply to the purchase of this product.
You can also click here to check out and buy the new and improved LogTag LTI-HID Docking Station on Amazon.
Where to Place the Vaccine in the Fridge
Vaccines should be placed in the middle of the refrigerator. This is because the temperature is most stable in this section.
Avoid keeping the vaccines at the top, floors, walls, and back of the fridge at all costs.
This is because the refrigerator's defrost cycle causes a change in the temperature of these areas each time and this fluctuation could affect the vaccines.
Moreover, vaccines should not be placed near the fridge's coils or cooling vents.
However, if there are space constraints and you have no choice, you can place water bottles between the vents and the vaccines and store only vaccines that are not sensitive to extremely cold temperatures there.
Avoid the crisper drawers too, as they are at the bottom where the temperature has the tendency to go very low, even below 2 degrees Celsius.
Another area to avoid like a plague is in the door compartments. This is because the door lacks insulation and is subject to temperature fluctuations because of frequent opening and closing.
The key to vaccine storage is to let enough air circulate around the vaccines but not blast them directly that they get frozen. But temperatures must not go too high either.
To enhance storage, trays or bins can be used to arrange the vaccines properly in the fridge.
Having said that, avoid using closed containers for organizing the vaccines or there won't be adequate air circulation to cool the vaccines properly.
How to Package Vaccines in the Refrigerator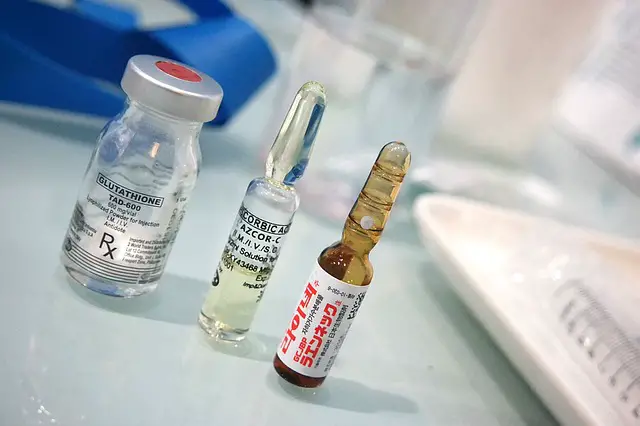 The vaccines should be stored in their original containers and packaging. They should never be removed except when you are ready to use them.
Vaccines should also not be drawn into syringes and stored in the refrigerator. Once outside the container, they should be administered or discarded.
Also, note that diluents play an important role in vaccine administration. So, it is important to store them at the right temperatures too.
Some require room temperature, while others require refrigeration like the vaccines themselves.
Whatever the case may be, ensure that you follow the manufacturer's instructions.
Where Should Vaccines That Require Refrigeration Be Stored? — Best Practices
i. Place your refrigerator in a well-ventilated area with good ambient temperature to ensure efficient cooling.
ii. Because vaccines are delicate, monitor the temperature (both for the refrigerator and in the room) regularly to ensure that there is no deviation from the normal.
iii. Vaccines must be well-labeled and maybe color-coded to prevent mix-ups.
iv. Use the appropriate power sockets and cords to reduce the risk of the refrigerator tripping off.
v. Place water bottles in compartments that are not in use for vaccine storage, such as the door, bottom, and top shelves.
This helps to provide temperature stability or thermal ballast in the refrigerator. It further slows down the rate at which temperature rises in the refrigerator in the event of a sudden power outage, rise in ambient temperature or when the refrigerator door is left open for too long.
Also, ensure that these water bottles are labeled "Do Not Drink".
vi. Have a backup plan in place, in case you lose power.
In this video from the Center for Disease Control (CDC), Donna Weaver and JoEllen Wolicki, who are both nurse educators explain the keys to storing and handling vaccine supply. Check it out!
Check out these other in-depth articles/reviews…
Frigidaire 8-Bottle Wine Cooler — Detailed Review
Costway 6-Bottle Wine Cooler Review — In-depth Review
Garage Refrigerators: How to Buy the Best
Igloo 12-Bottle Wine Cooler — Detailed Review
NewAir 12-Bottle Wine Cooler — Extensive Review
Westinghouse 6-Bottle Wine Cellar — Detailed Review
Quick Summary
Vaccines are an essential part of health. And proper storage plays a big role in maintaining their quality and potency, which reflects on health outcomes and patient satisfaction.
So, it is important that the cold chain of the vaccines is maintained from the manufacturer to the end-user. Some vaccines require freezing for storage while others, refrigeration.
For vaccines that require refrigeration, single-zone refrigerators are the standard and the appropriate temperature setting, usually, 35 – 46 degrees Fahrenheit, must be maintained.
Store vaccines with their original containers and packaging intact. More so, they should be kept in the middle of the refrigerator. The walls, top, bottom, coils, cooling vents, back and doors must be avoided as temperatures are not stable in these areas.
Always follow the specific storage recommendations from the manufacturer and monitor storage to ensure proper conditions are maintained.