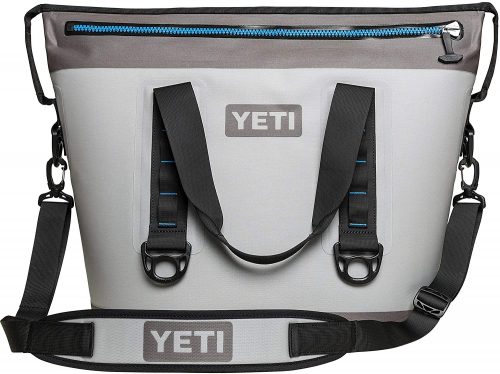 Before we get into how to clean a Yeti cooler, you'll agree that one amazing feature of Yeti coolers is their versatility and their ice retention capacity. You can put whatever you want in them and have the cooler with you on a trip with friends or at a picnic with the family. Over time, however, we tend to throw so many things into the cooler and forget them there.
But these lifesavers also need to be cleaned and in good condition or they may breed microorganisms that cause illnesses.
In this article, we will show you how to clean a yeti cooler properly and how to get rid of awful smells in them.
Cleaning Your Yeti Cooler
The steps involved in cleaning a Yeti cooler are not cumbersome. You should get your cooler cleaned up and free of any odor in a few minutes.
There are two main times you should clean your Yeti cooler – before and after use.
It is important to clean your cooler before using it because there's a high chance that pathogenic organisms have found their way into your cooler while it was not in use.
More so, it's just very disgusting to have to put your food in a messy Yeti cooler.
Of course, after a hangout where you used the cooler, you may feel tired and want to postpone the cleaning till the next morning. But note that the longer it stays dirty, the harder it is to be cleaned.
This is because if there are stains stuck to the sides of your Yeti cooler, they will get more difficult to remove with time.
Check out this video on how to clean a really dirty Yeti cooler:
How to Clean a Yeti Cooler – Before Use
So, you're going to a beach party with friends. Or maybe it's just for barbecue or tailgating. Before you start stuffing your cooler with foods of all kinds, clean it. The basic things you will need to clean your Yeti cooler include clean water, liquid or bar soap, and some clean towels.
First, use the clean soap and some water to wash every part of your cooler. Don't forget to touch every edge of your cooler to ensure they are free of dirt.
Then, rinse properly with clean water. Do this several times to make sure the soap is completely gone. With your clean towel, wipe the surface of your Yeti cooler. You can then put your edibles or raw items inside without worrying about food poisoning.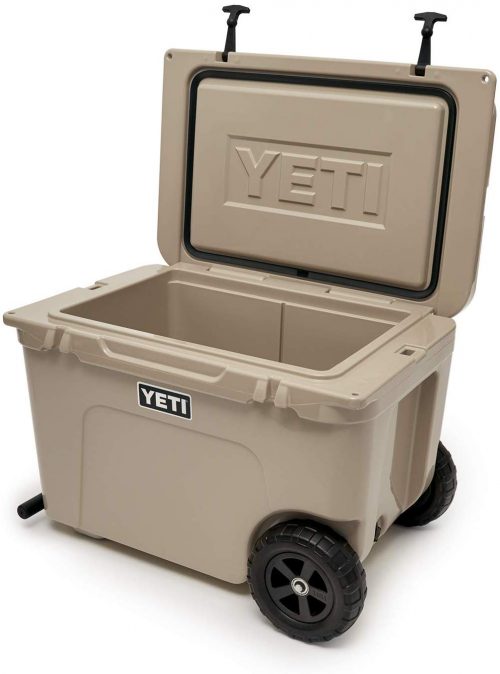 Click here to buy and check this out on Amazon!
How to Clean a Yeti Cooler – After Use
After your outing is over, it is only good practice to clean your cooler. This is done when all the ice has melted.
You can't keep food in the cooler when there's no ice in it to preserve it. So, you need to take out all the items in it and clean it up.
Using soap or detergent and water, wash the insides of your cooler thoroughly. Then, rinse with clean water and leave it to dry.
If there are tough stains in your cooler, you can make a solution of baking soda and warm water. With this solution, scrub those stains thoroughly till they leave.
Click here to buy Yeti Coolers like this on Amazon
How to Clean a Yeti Cooler – If It Smells Awful
So, say someone forgot his launch in the cooler at your las hangout and you totally forgot to check it. Now, your Yeti cooler reeks of something as awful as rotten fish. Gross.
But just before you take the trash-the-entire-cooler route, rest assured that you can get your Yeti cooler to smell nice again by following this simple procedure:
Clean the cooler with soapy water.
Then, spray it with a sanitizing spray containing hypochlorite. This will kill the fish smell without having any negative effects on the items in your cooler.
After spraying, leave the Yeti cooler open for hours. If you wash it in the evening, you can leave it overnight. By morning, the smell will be totally gone.
If you want a nicer smell, you can use a paper towel soaked in vanilla extract to wipe the inside of your cooler after spraying it.
Our article on how to get fish smell out of your fridge will also be useful if you've had an unpleasant experience with lingering smells in your fridge.
Click here to buy this Yeti Cooler on Amazon